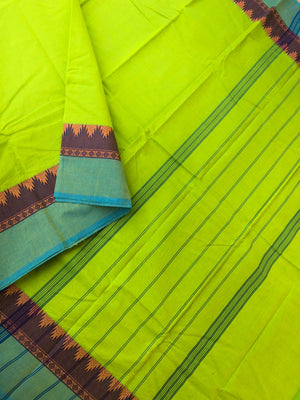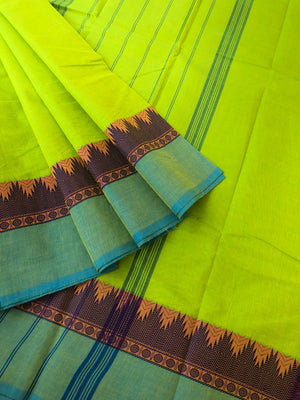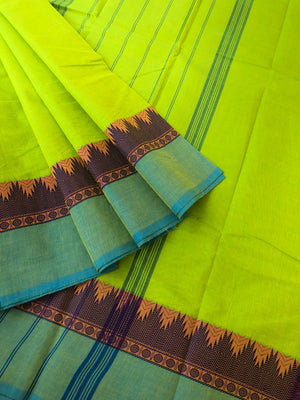 Classic Chettinad - electric green and Thalampoo
Experience the Magnificent beauty of Chettinad Handlooms classic Chettinad made finest pure cotton  for ever mood and for ever occasion. These sarees classic evergreen elements of Chettinad cotton. From 19-99 anyone can drape these cottons which are soo comfortable and you can feel the purity of our cottons. 
Material         :      Chettinad Cotton 

Weight          :       0.45 to 0.52 Kg

Length          :       5.4 m 

Width            :       47-48 Inches

Wash Care   :       Normal hand wash 

Blouse           :       No blouse
All Sarees are ready Stock and dispatched within 2 business days

Saree has no blouse. You can mix and match any kind of blouse contrasting for this saree from your wardrobe.

We Ship Worldwide

We take at most care to bring the perfect colour of the sari. The colour may slightly varies due to Variation in Color Reproduction in cameras and screen, due to device temperature.

Can do first two wash with plain water (dip and dry) next washes can do with mild shampoo. these sarees are authentic pure and fine cotton sarees avoid using machine wash.