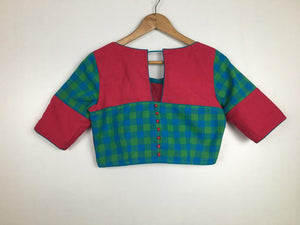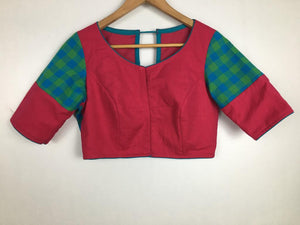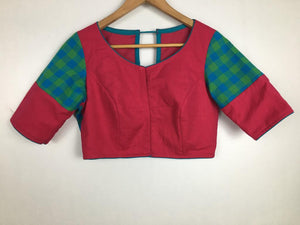 Ready to wear blouses - beautiful chex woven cotton blouse
Blouse : Pure cotton blouse with lining on princess cut 
Blouse Buying Guide 
How to select the size ??
For example, 
If your inner fitting size is 36 then go for 38 Size blouse 
if your inner fitting size is 38 then go for 40 size blouse 
Can we extend the size ??
Yess !! all our blouses are extendable upto next size
for example if you are buying a 36 size blouse you can remove the stitches  and can extend up to 38
if you are buying 38 size blouse it can be extended upto 40 by removing the inside stitches.
if necessary u can alter with your local tailor 
Note : Fittings ??
All our blouses are tailor made with mandatory size chats, the fittings may vary to each and  individual person depends on body shape.
Can we reduce the size ??
Yes , you can alter the blouse once u receive them if necessary with your local tailor